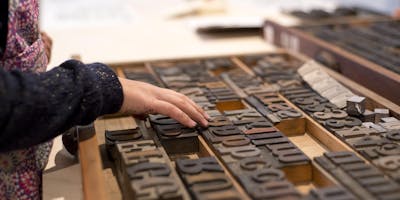 IN YOUR HANDS – Summer Half-term Craft Activities
Young people aged 8-14 engage in the process of making by experimenting with differnt traditional print techniques within a professional artist's studio during Summer Half-term. Over the 4 days workshop participants will create hand-made booklets based on their personal research.
All activities are led by an artist educator of Standpoint Studios and an assistant to help young people in creating their own project. Participants will experiment with different traditional printmaking techniques such as letterpress and monoprint in a professional printmaking studio to develop their individual booklets.
All materials are included. Packed lunch required.
Please contact Beatrice Bless for more information: 079 4847 9430