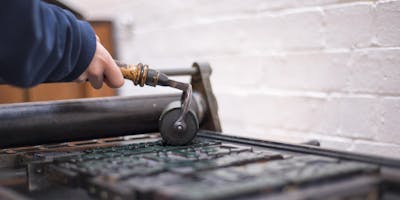 THURSDAY after-school club
Join 'IN YOUR HANDS' afterschool club
THURSDAY CLUB
A group of young people aged 8-14 meet once a week at Standpoint Studios in Hoxton. In collaboration with Phytology, a Nature Reserve in Bethnal Green we create hand-made booklets based on our personal research on the amazing wildlife of BATS!
 
All activities are led by an artist educator of Standpoint Studios and an assistant to help young people in creating their own project on bats. Participants will experiment with different traditional printmaking techniques in a professional printmaking studio to develop their individual booklets on a fascinating animal we share our living environment with.
 
The afterschool activities run over 6 weeks on Tuesdays. Every third session we are going on a field trip to the Nature Reserve in Bethnal Green. We will be working in a small group of 8 young people. This is a special offer and the total cost includes ALL MATERIALS!!

Dates:
Thursday Club: 8th June, 15th June, 22nd June, 29th June, 6th July, 13th July
(Bold dates are the days we spend at Phytology Nature Reserve doing onsite research)

Cost per child: £120, all materials included *
 
To join and book your place email: newnorthpress@gmail.com
or book directly through http://new-north-press.co.uk/classes/
 
* Standpoint Charity aims to include the local community and will offer 2 free places per group to children from disadvantaged backgrounds. Booking your place will help to fund and to give this opportunity to a young person who wouldn't be able to join.